Disney's Photopass Ecommerce Website
Planning, architecture, website and application design/direction for Disney's photo fulfillment service. I worked with Disney executives to define business requirements, map out the user experience from arrival to product-building to purchase. Then with my team, we crafted a look/feel that respected the overall brand. From there, we designed all aspects of the experience: user interface, Book-, Card-, Movie-Builder applications, and purchasing processes.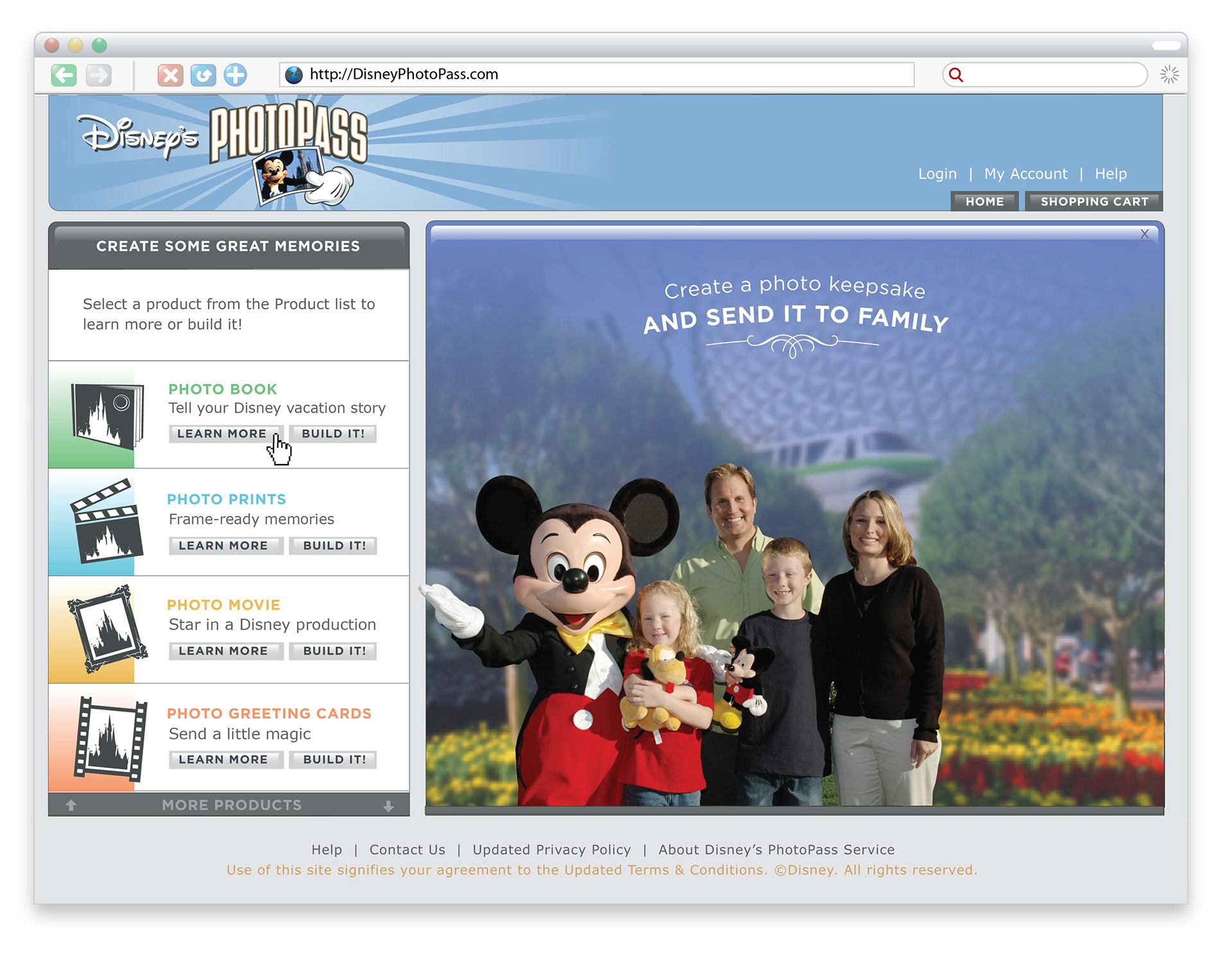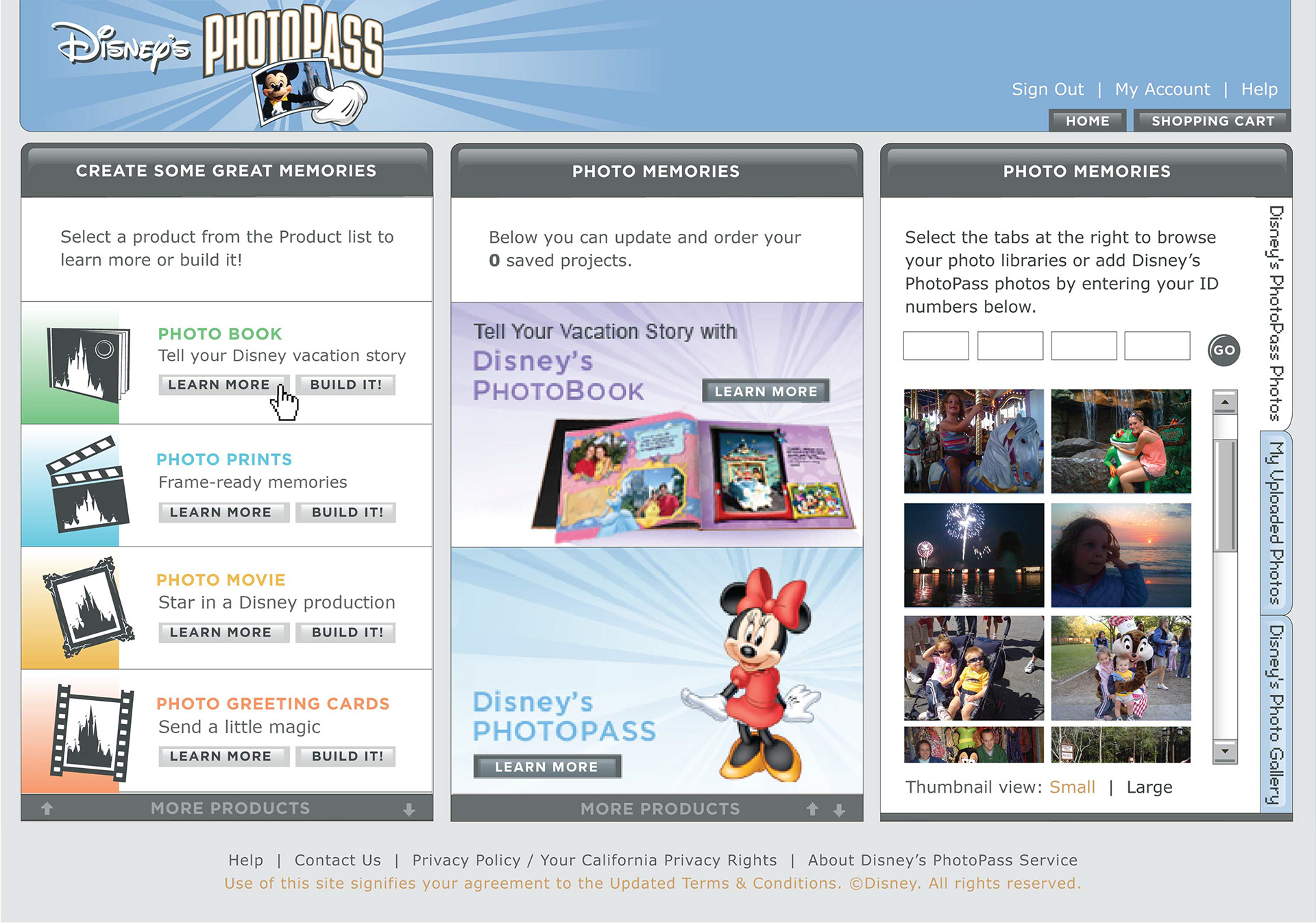 The PhotoPass Book Builder Application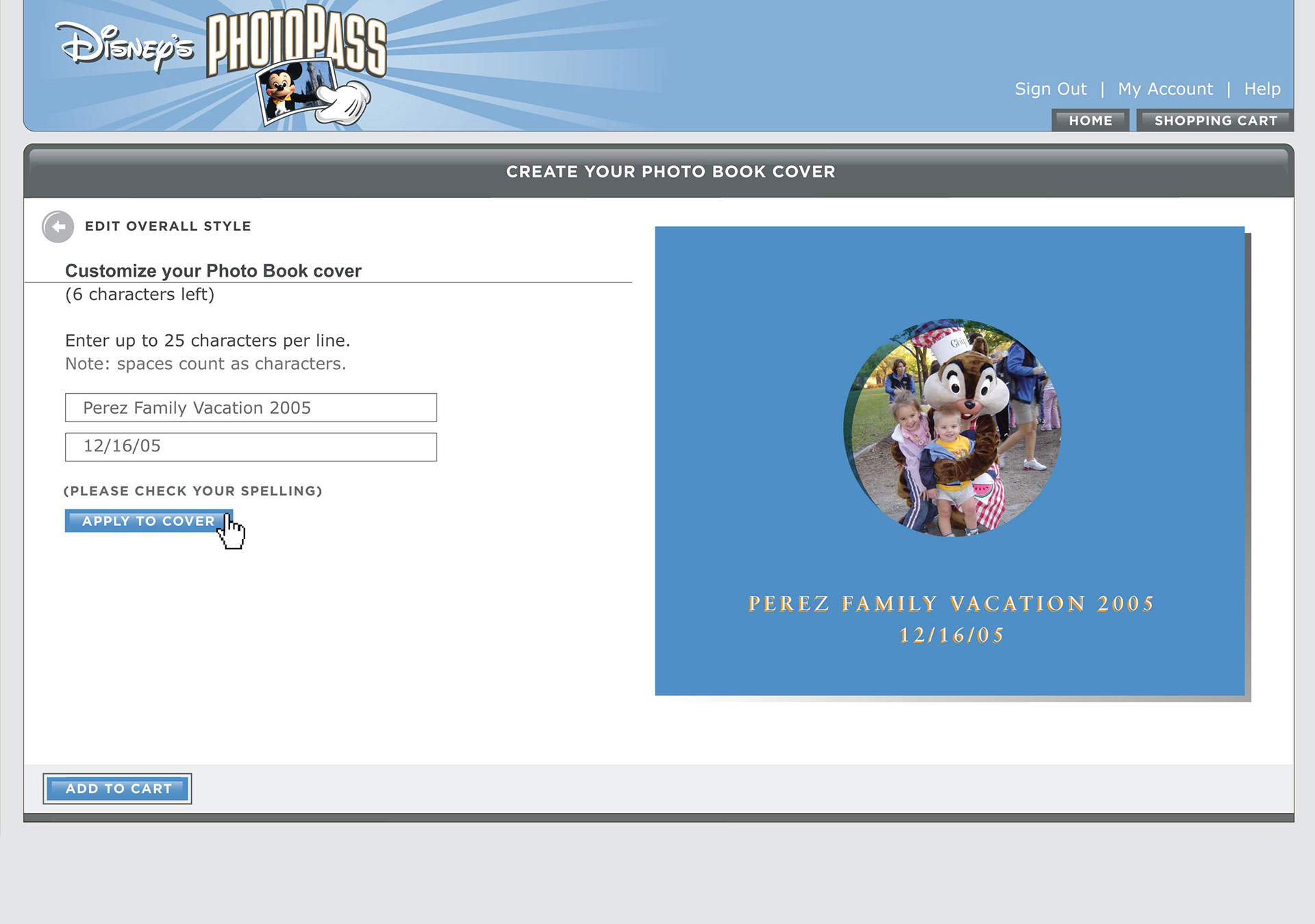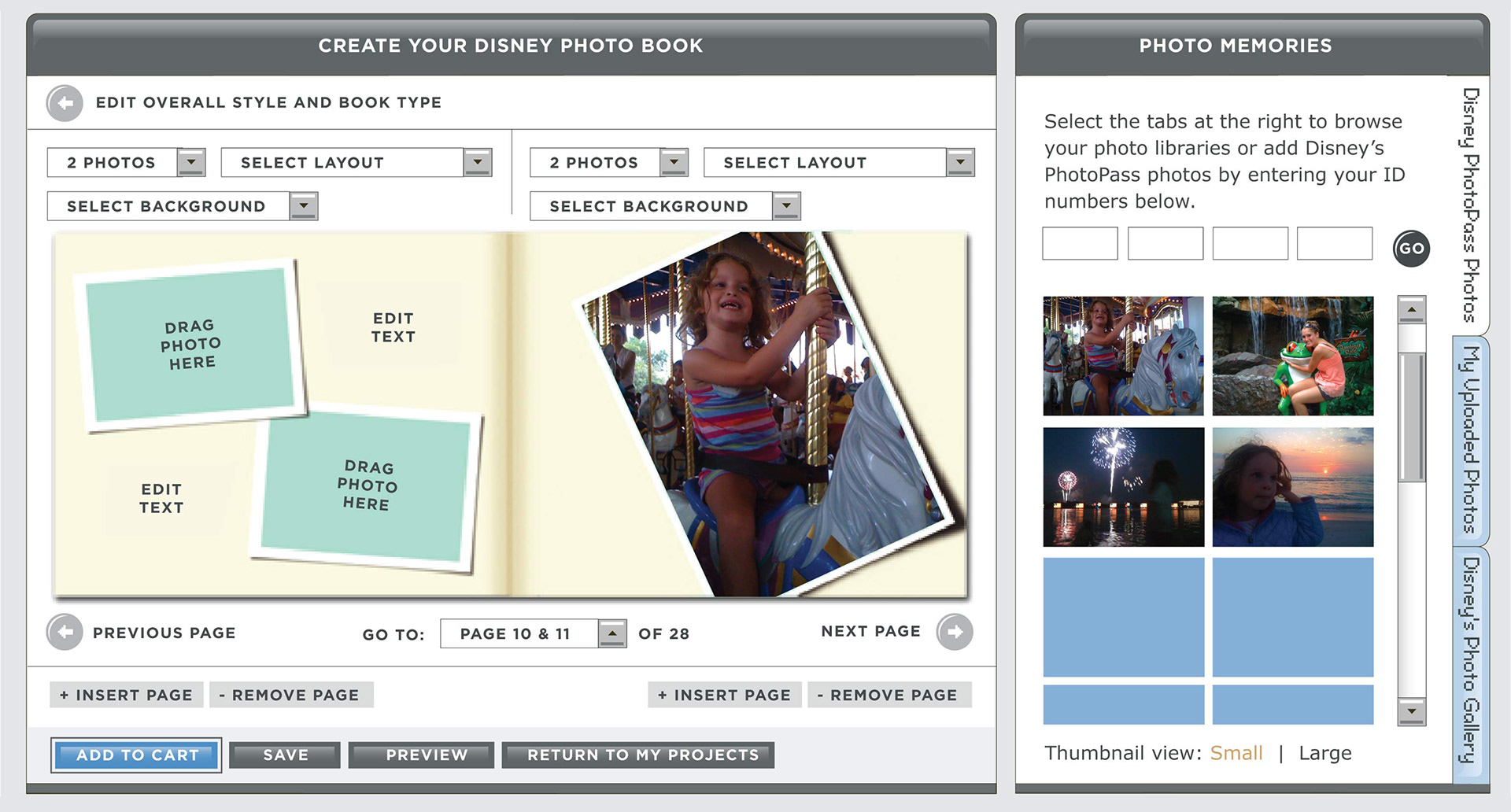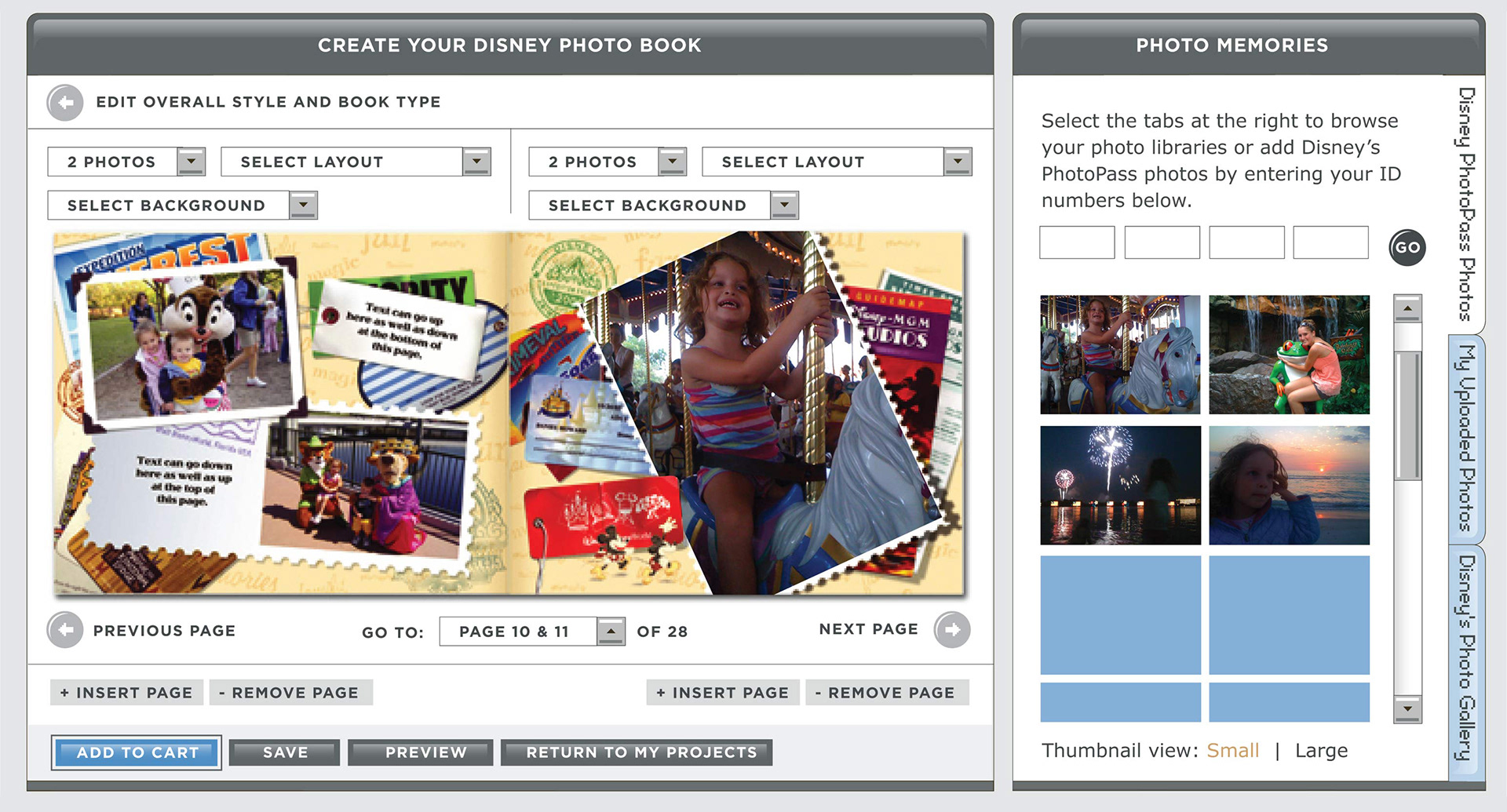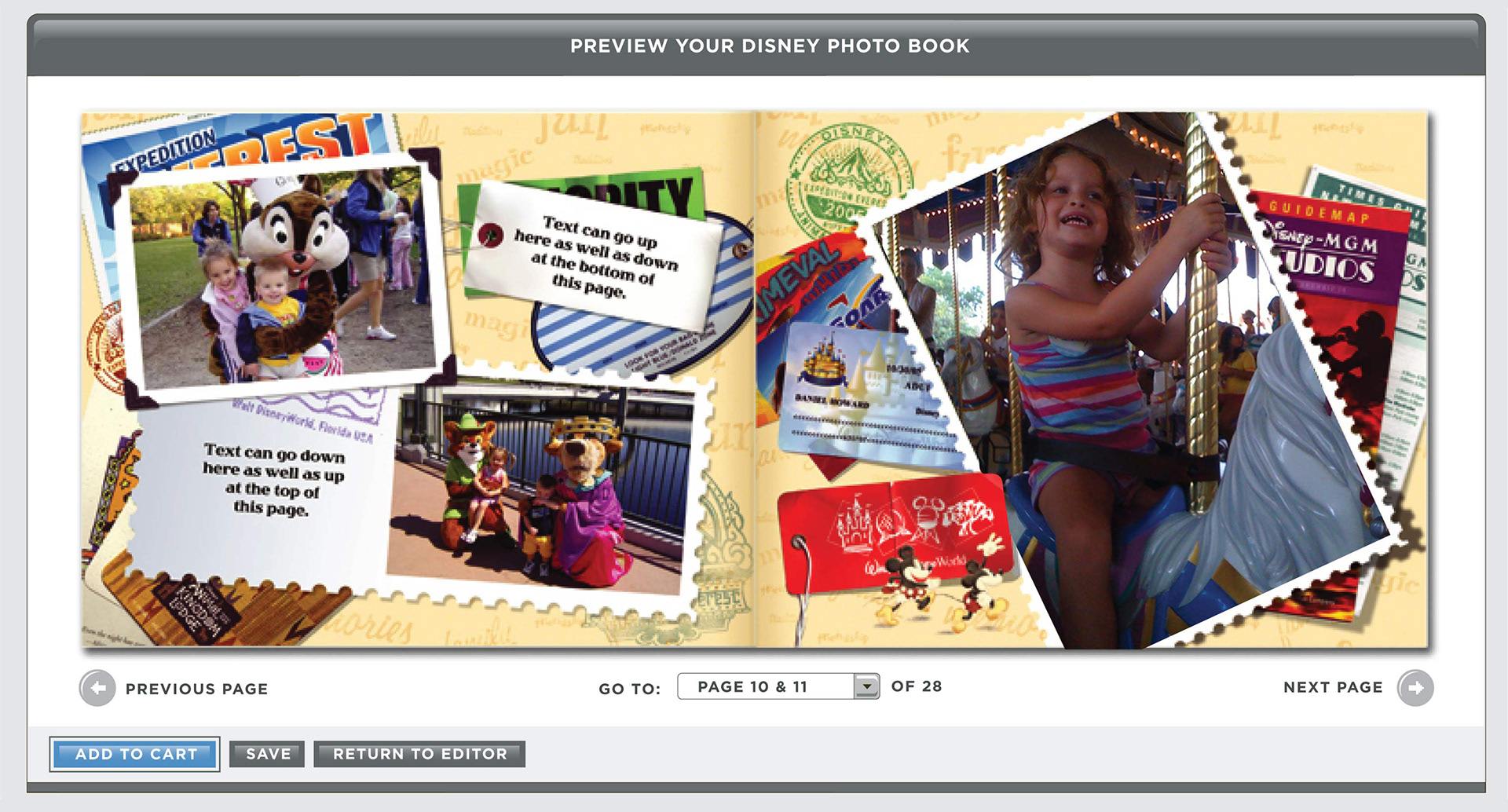 The Disney PhotoPass Movie Builder
This was pretty cutting edge for its time. The movie builder allowed users to place their in-park photos and upload other vacation photos into a themed movie sequence which incorporated Disney characters and animations. The resulting video could then be previewed and, of course, purchased on DVD.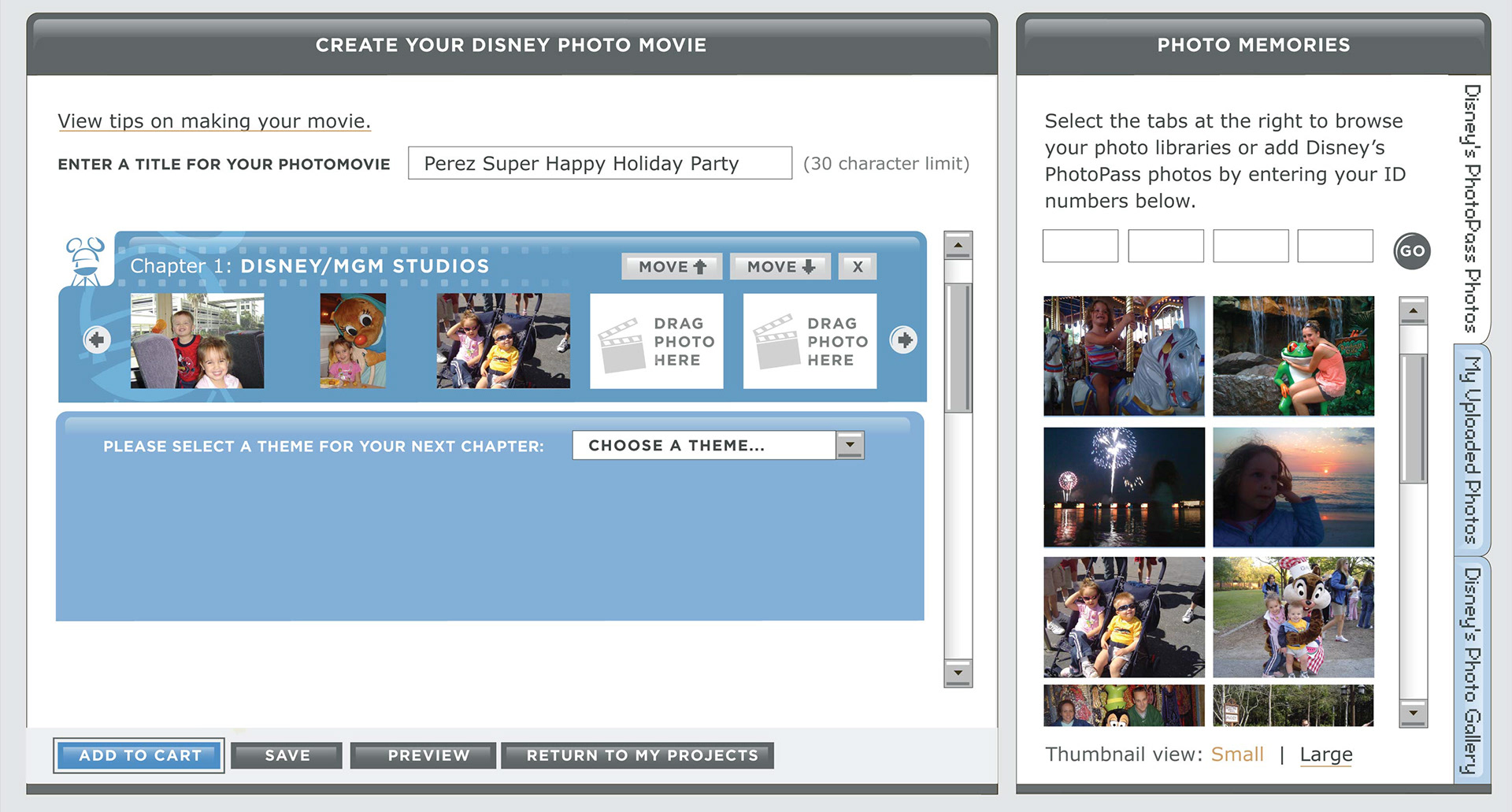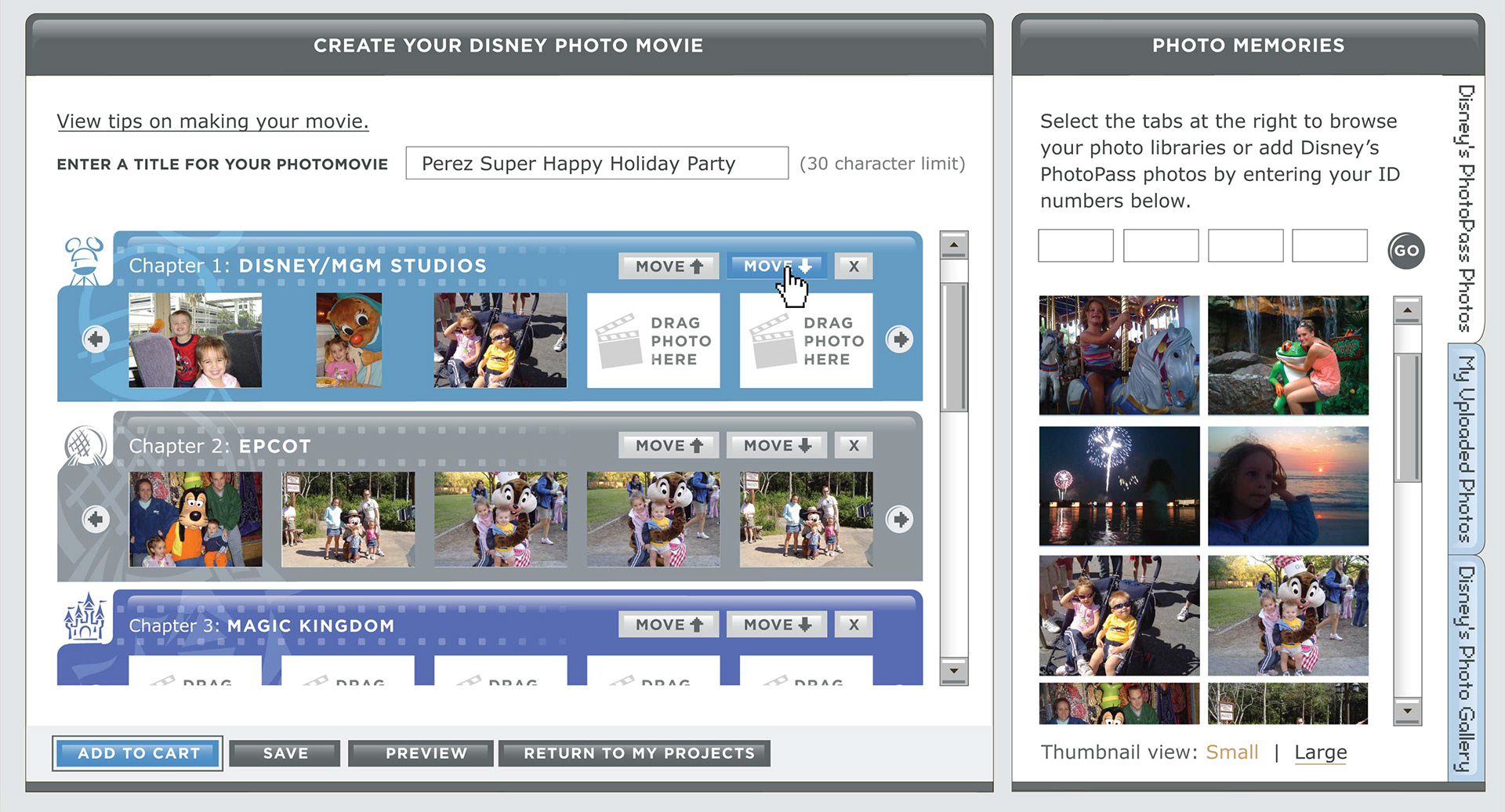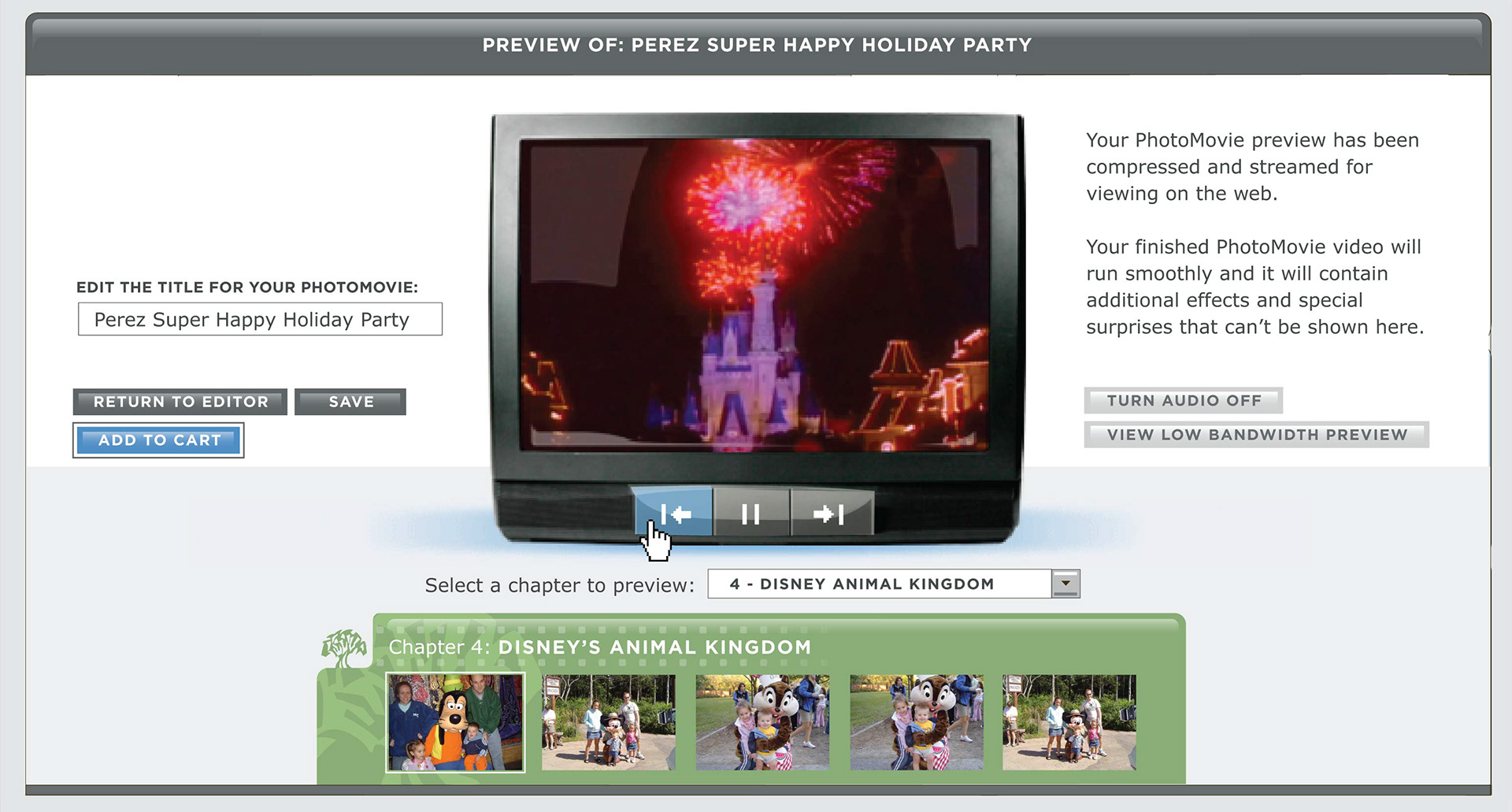 Hey! If you like that, you may also like one of these: